10 Things to Do This Weekend in San Angelo
San Angelo is home to many exciting attractions and delicious eateries for all to enjoy. If you are looking for fun things and places to visit this weekend, why not check out one of the places on our list!
TOP 5 PLACES TO VISIT
First time in San Angelo? Make sure to stop into the San Angelo Visitor Center to see everything San Angelo has to offer! The visitors center is located right on the Concho River. Stop in and grab some local information and a brochure while enjoying a free cup of coffee. Step outside to take a walk down the River Walk and take a photo with 1 of the 100 painted sheep that are located all around San Angelo. You can also do some shopping around the visitors center or take a look at the art in Uncommon Places located nearby. With so many beautiful places to see in San Angelo, the Visitors Center can help you locate all of them!
418 W Ave B San Angelo, TX 76903

Who doesn't love a good day at the lake?
Lake Nasworthy covers 1,380 acres and is 29 feet deep. The most predominant fish species in the lake are largemouth bass, white crappie, channel and flathead catfish, and white bass. If you are fishing, make sure to check in with the Texas Parks and Wildlife to get your fishing license and check on local lake regulations on catch and release. You can also visit the local parks around the lake for a day of camping or just cooking out with family. Some of the most popular parks are Knickerbocker Park, Middle Concho Park, and South Concho Park.
1608 S. Concho DR San Angelo, TX 76904

Looking for a place to relax, have a good beer, and have amazing food? Twisted Root is the place for you!
Twisted Root Burger Co. prides itself on the gourmet burgers they have created. All burgers are half a pound, freshly ground, with toppings made in-house (including the condiments and pickles!) and made specific to how you like it. Twisted Root serves amazing food and has appeared on Diner, Drive-Ins, and Dives with Guy Fieri in 2009! Another unique aspect of Twisted Root is that $1 of every Burger of the Month goes to the Twisted Root Nursing Scholarship fund.333 S Chadbourne Street San Angelo, TX 76903
Need to get out of the hot Texas sun and feel like doing some shopping? Stop into the Sunset Mall of San Angelo!
The Sunset Mall has over 70 stores and restaurants. Stop in today for stores such as American Eagle Outfitters, Barbed Wire & Roses, Claire's, and more! Some of our favorite restaurants in the mall are Charleys Philly Steaks and Chick-fil-a! Need to take a break from shopping? Stop into War Dogs Gaming to check out all the different games and collectibles for purchase! No matter what style or trend you are looking for, you are sure to find it at Sunset Mall!
4001 Sunset DR San Angelo, TX 76904

SoCo first opened in 2015 in San Angelo. They aim to bring quality craft beers at affordable prices! Their name actually stands for "The South Concho Taphouse," which is after the river that flows through San Angelo, TX. With a welcoming atmosphere, friendly staff, and good beer, you can't go wrong stopping in here to hang out! The taphouse also has weekly theme nights, such as Pint Night on Wednesdays and All-Day Happy Hour on Mondays! Since their opening, they have already developed the reputation of one of the best taphouses in town, just check out their Google reviews for the proof!
113 E Concho AVE #210 San Angelo, TX 76903

TOP 5 AMAZING PLACES TO EAT IN SAN ANGELO
San Angelo is home to Angelo State University and has become a driving force in culture, community events, and entertainment. This has attracted citizens from many different cultures. As a result, the city's dining scene is an eclectic fusion of local tradition and international flavor. These five must-try restaurants define San Angelo's culinary culture, from laid-back bistros and cafes to innovative food served in luxury settings.

Eclectic restaurant
The Grill is located right in the middle of San Angelo, AKA the heart of San Angelo. This local staple is one of the most celebrated restaurants you can visit in San Angelo. Every recipe is made from scratch by Chef Felipe Armenta. Try one of their wonderful Southwest cuisine meals paired with one of their hand-crafted cocktails or wine from their large wine list.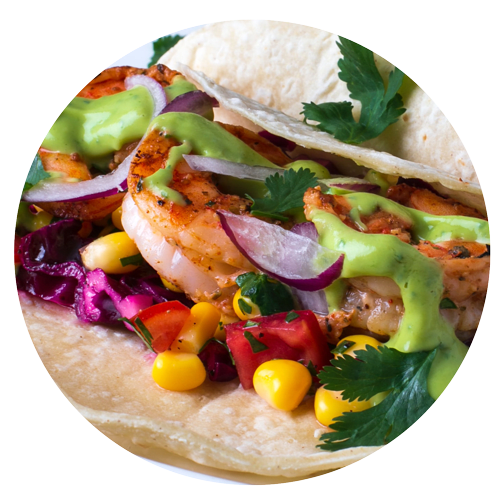 Mexican restaurant
If you are looking for authentic Mexican food at a great price, Henry's is the place to try it! Henry's was opened in 1973 by Henry Hogeda Sr. and is now known as one of San Angelo's most loved restaurants. Your meal will start off with chips and hot sauce, plus their famous white sauce. Not in the mood for Mexican food? That's okay, they have amazing chicken fried steak, as well as other American dishes. With an almost perfect rating on Google, you can't go wrong with anything you order at The Original Henry's.

New American restaurant
Angry Cactus is a must-try while in San Angelo. Their chef is Timothy Condon who attended The Institute for the Culinary Arts. Angry Cactus first opened in 2016 and has been a staple in the town ever since. Visit their website to see what specials they have, each day they have something new going on such as Margarita Mondays, Wine Wednesday, and TGIF Fridays. Pair any of their meals with one of their handcrafted cocktails and you will have a perfect evening!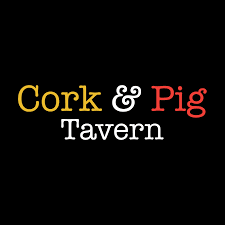 American restaurant
From wood-fired pizza to legendary Beignets, the Cork & Pig Tavern is a great place to visit for delicious food. With a full bar also available you can pair your meal with their extensive selection of wine and beer or one of their signature cocktails. Visit this great local favorite with friends or family.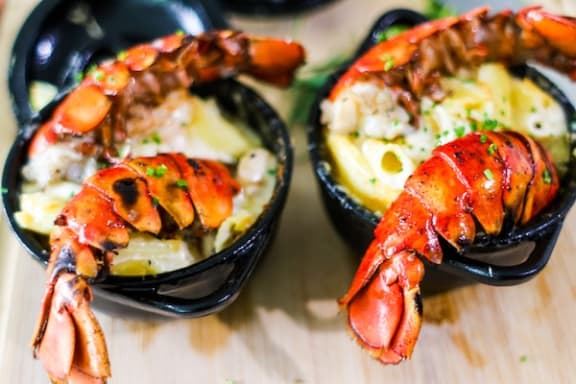 Seafood restaurant
The Wharf is known as the best seafood and steak house in the San Angelo area. Not only does The Wharf provide exceptional food, but exceptional service as well. On top of all the amazing food, The Wharf also has a fully stocked bar and a wide selection of wines as well. Start your dinner off with the fried calamari and then move onto one of their surf-n-turf dishes. Make sure to finish the night off with a slice of turtle pie to make this meal complete!